Download Evolution 2: Action games. Offline and online Free
Free download Evolution 2: Battle for Utopia for Android Evolution 2: Battle for Utopia Evolution continues. The sequel to the long-awaited iconic sci-fi game is over! She tells you a story about the world of Utopia from another angle. Episode 2 reproduces the unique development atmosphere loved by millions of players. Evolution 2's gameplay has changed dramatically, morphing into an intense mix of top-down shooter, action, strategy, and role-playing games. The amazing story will surprise you with completely unexpected twists!
Location: Planet Utopia. Once in the multi-million dollar galaxy resort, it has been turned into a living hell possessed by ruthless thieves, monsters and battle robots. A relentless war is being waged here.
The fight never ends! Fight with powerful weapons, use the psychic energy of Captain Blake, the main character of the game. His superpower is the result of a dangerous experiment, and he's ready to unleash it on any enemy under your command!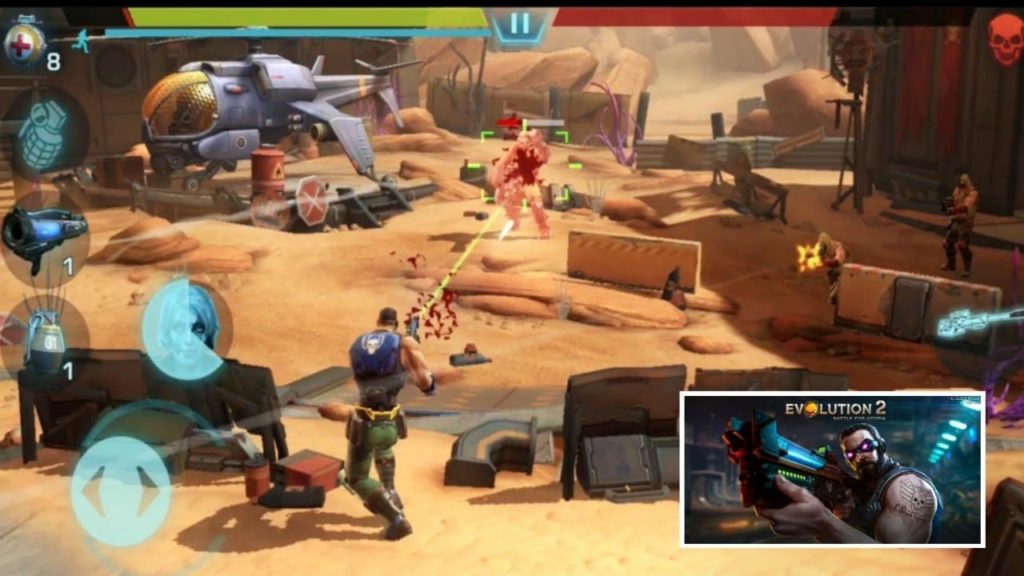 Free download Evolution 2: Battle for Utopia for Android

Science fiction mode. Post-apocalyptic space is a biopunk action game set on a distant planet.
Unique balance of classes. Fusion of strategy, RPG and top-down shooter game with an ingenious fighting system.
Tactical gameplay. Improve your character and companion, choose the most effective weapon and abuse the weaknesses of your enemies.
Attractive PvE campaign. Many epic missions and bosses. Your enemies grow stronger from battle to battle.
cooperative mode. Summon your loyal allies and complete missions together with other players.
Online battles. Full online multiplayer battle. Win the top positions and receive unique rewards for your victories!
Arsenal of the future. Fantastic weapons with unique stats and upgrade system! They are not just good firearms! Enjoy the acid and bionic cannons!
Upgrade your base - unlock new locations and learn future technologies! Evolution without limits!
Interactive arenas and realistic 3D animations provide complete immersion!

New in the game:

Captains, meet the innovations of the latest release:
TOURNAMENTS - A new regular PvP event in which you must attack enemy bases.
- By participating in competitions, you can get mods for helicopters, anti-missile defense and new acid weapons: Chimera assault rifle and Chimera sniper rifle!
- New side mission.
- A host of other innovations, improvements, and fixes!