Download WARSHIP BATTLE:3D World War II Free
Download the game WARSHIP BATTLE 3D World War II free for Android

Download WARSHIP BATTLE 3D World War II for android. Take the battle to the seas in WARSHIP BATTLE, a 3D war action game, with missions inspired by the historic naval engagements of World War II. From the USS Arizona to the HMS Bulldog, master the ships of the WWII era and guide them through epic naval battles to glorious victory.

Game Features:
High quality 3D graphics despite the small size of the application.
Fast paced naval battles featuring authentic WWII era warships.
Customize your warships with different weapons and parts to win the battle.
Episodes and hidden missions based on real WWII naval battles.
No network connection is required after downloading the game.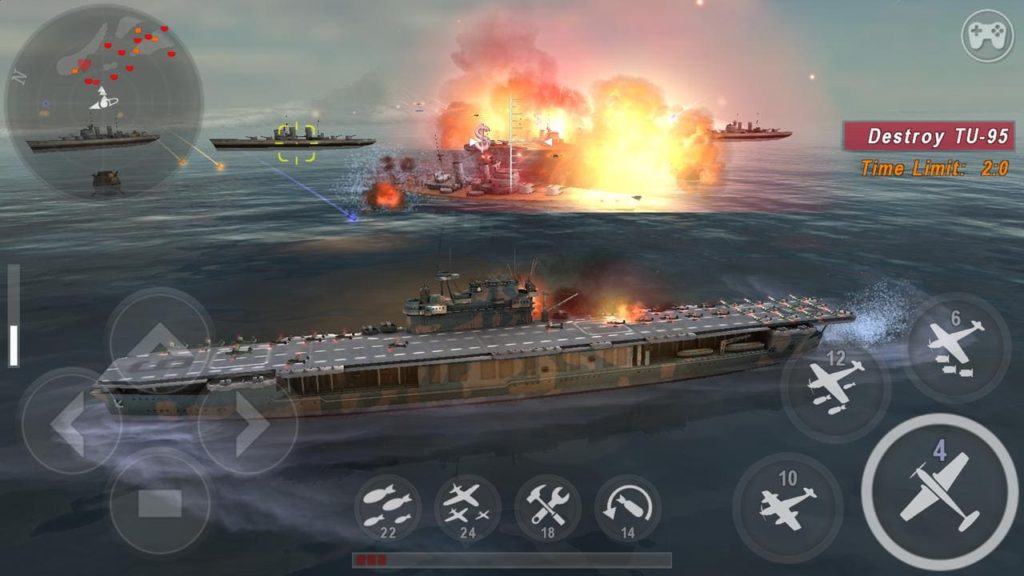 This game is free to play, but you can choose to pay real money for special in-game items.
1. Access to contacts
(When logging into the game) You need to be able to select the Google account registered on the device to log into Google. [Access to contacts] includes information to read the Google account. You will not be able to log into the game if you decline the access request.

2. Access to photos, media and files
(When registering / editing the profile) Access to [Pictures, media and files] saved in the device is required when registering / editing the account's profile picture. The login and the game will not be affected even if you deny access.